operAct, conjugating opera in the present time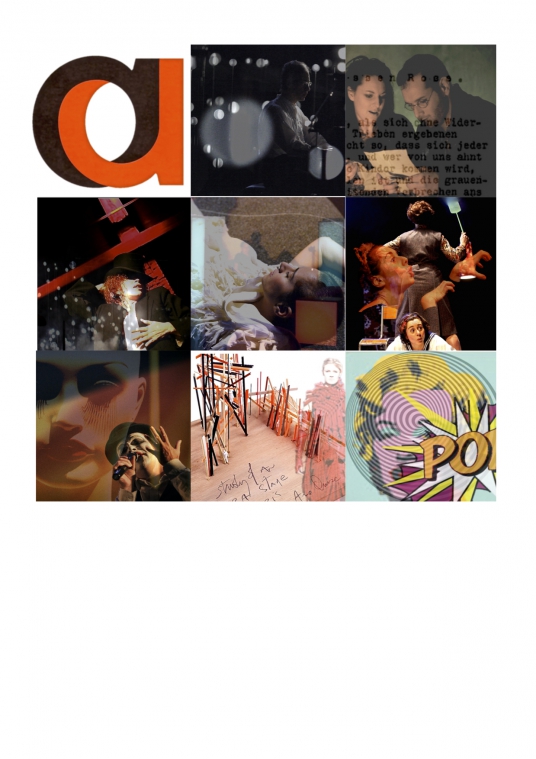 Conjugating opera in the present time having carte blanche, such is operAct's aspiration
operAct aims at the creation and distribution of live productions.
Its main ambition is to devise all-encompassing projects and associating contemporary artists from every artistic sphere (music, design, cinema, graffic arts, fashion, etc.).
It also intends to transform and renew the relationship between the lyrical art and its audience by conceiving productions half-way between the opera and the contemporary art installations, where inventiveness and technology conspire to support musical projects for reduced number of performers, which assures more versatility.
An itinerant troupe gathered around a strong common artistic project must be able to perform in unexpected locations. Last, operAct aims at offering an encounter between the classical repertoire and subjects broaching on the present state of our modern world.
Associated artists and partners:
Roy Krejberg, Stéphanie Marin (Smarin), Thierry Pécou - Ensemble Variances, Nicolas Farine, Jeune Opéra Compagnie, Global Swiss Orchestra, Julia Migenes, Daan Roosegaarde, Charles Carcopino, International Fashion Academy Paris, Charles Lewinsky, Olivier Gluzman - Les Visiteurs du Soir, Armando Noguerra, Gaëlle Méchaly, Elizabeth Bailey, I Salonisti, Ezequiel Spucches, Martyn Jacques, The Tiger Lillies, Arne Quinze, Alexandros Markéas, Didier Puntos, Jesper Kongshaug, Véronique Seymat, Séverine Lathuilière, Philippe Aigle - Naia production, groupedunes, Sarah Ford - Quaternaire, Marthe Lemuth - or not production, Thomas Vingtrinier - Studio Sequenza, Eric Jiroux - Victorie Music, Nathalie Dessay, etc.
operAct on stage:
Arsenal in Metz, Nancy national opera, Lyon's national opera, Opera Bastille Paris, Theatre in Quimper, Bordeaux opera, Opera Avignon, the TPR in La Chaux de Fonds, the Reithalle in Bern, Rheims opera, Town Hall  Paris' fourth district,Théâtre Mouffetard in Paris, Dijon opera, Manufacture in Nancy, Music Centre in Nanterre, St-Quentin en Yvelines theatre, Arc en Scènes Theatre, Anthéa, theatre in Antibes, Nuits Lumières at the abbey of Noirlac, Théâtre de Garonne, Arabesque Festival in Hamburg, Angers-Nantes opera, theatre in Caen, Jules Verne Theatre in Montbéliard, Cultural centre in Golbey, the cultural centre of the residences in Belfort, the music auditorium in Valence, the Tournon d'Argenais Abescat, Albert Camus cultural centre in Issoudun, festival Méli'môme, Mino Festival in Paris, Rodez MJC, Theatre in Bellegrave Pessac, Sélestat Tanzmatten, theatre in Aurillac, Imperial Theatre in Compiègne, festival Eclats de Voix in Auch, AULA-Progr in Bern, festival of the Château de Thun (Switzerland), opera in Tours, Cratère d'Alès, Common hall in Saint Antoine de Breuilh, Municipal theatre in Béthune, François Mitterrand cultural centre in Périgueux, Dijon Feuillants theatre, Jean Cocteau auditorium in Noisiel, Théâtre de l'Hôtel de Ville in Le Havre,  Kidzic festival in Louvain-la Neuve (Belgium), Ambronay festival, etc.